Project Presents
Turning merchandise into luxury. Project Presents is changing the perseption of band merchandise with their first line Black Light Project.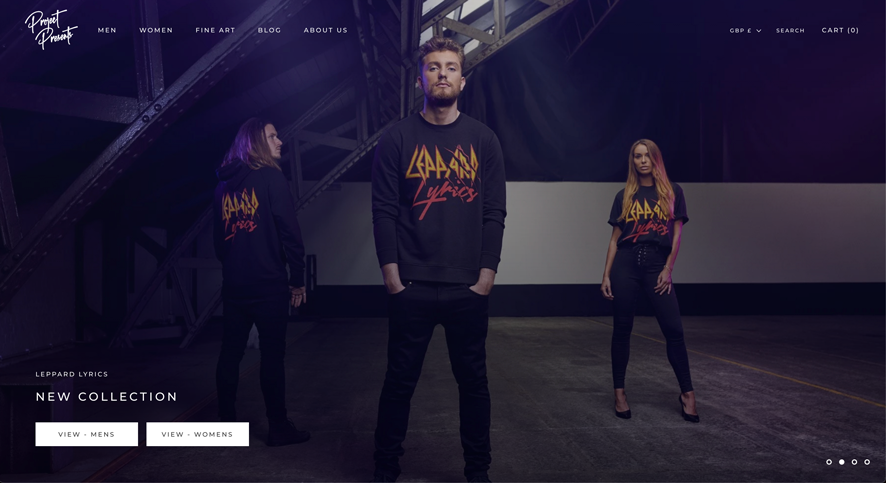 Tech
Shopify
Project Presents is a luxury lifestyle and merchandise label, pushing boundaries with designs and production techniques. We bring a high-end, unique twist to band merchandise and take it to a level that no-one has before. Using some of the best fabrics and one of the biggest print houses in the UK; we create pieces which transcend genres and captivate the imagination of lifelong fans and fashion connoisseurs worldwide. Essentially, we are "Turning Merchandise into Luxury."
Whilst at Black Eye, we were tasked to create a fully ecommerce website which could handle everything from inventory, shipping and analytics that the client can maintain themsleves.
I chose Shopify as this was the simplist system and highly customisable. We simply chose a theme - Prestige - which has everything the client desired in terms of design and created a few custom sections.
A great looking site that the client has full control over along with a highly professional design with some custom components that makes the site unique and high end.