Hungry Buddha
Small independent restaurant in Sheffield moor market.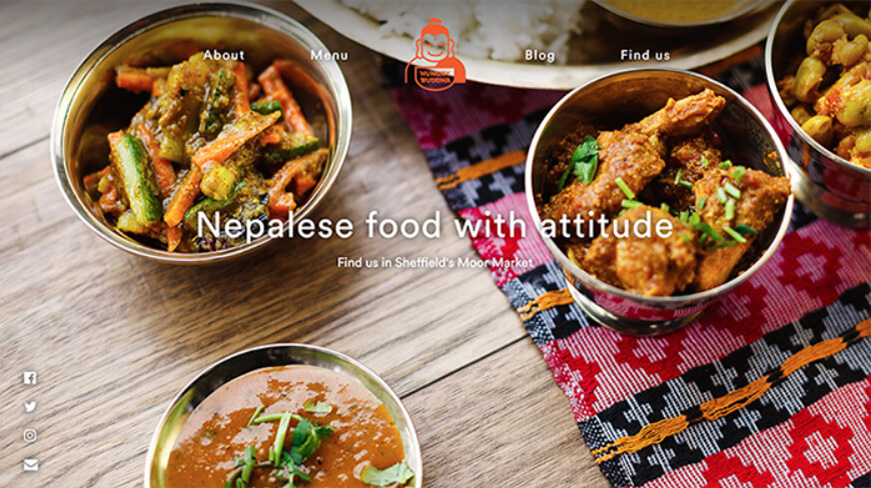 Tech
Javascript

Scss

Wordpress
Hungry Buddha is a local food vendor operating inside Sheffield Moor Markets. They pride themselves on serving home-cooked, healthy, heart-warming and nourishing food with authentic flavours from the mountain peaks of Nepal.
Myself, Ben (back-end developer) and Richard (designer) knew the owner of Hungry Buddha though our time at Jaywing. Initially, we were tasked with updating their website but we decided to give them a full rebuild purpose-built for the upcoming launch at the Moor Market.
I worked as a frontend developer on this project alongside Ben was who handled backend requirements. The brand had outgrown its original branding and was in of a refresh before they set up inside the Moor Market.
A fresh and professional look that can be managed and maintained by the client.